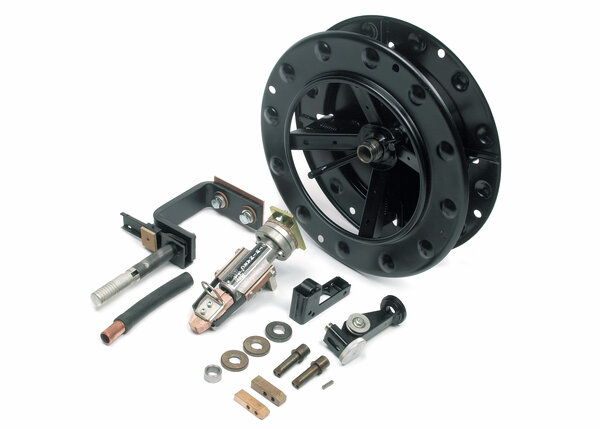 Large Wire Twinarc® Kit allows for the Twinarc submerged arc welding process for wire diameters 5/64-1/8" diameter. Both wires must be the same size. The kit includes a wire reel, insulated reel mounting bracket, drive rolls, drive roll locating collar, idle roll assembly, wire straightener, dual wire guides, nozzle, contact block. An NA-3S, NA-4 or NA-5 with a 142/1 gear ratio should be used. Contact nozzle assembly has two spring loaded jaws for consistent electrical contact and electrical stick out.
Features
Feeds two 5/64 in (2.0 mm), 3/32 in (2.4 mm) or 1/8 in (3.2 mm) wires
Submerged arc welding on "Fast-Fill" joints or hardfacing beads
What's Included
Wire reel
insulated reel mounting bracket
drive rolls
drive roll locating collar
idle roll assembly
wire straightener
dual wire guides
nozzle
contact block.
Service Information
Documentation