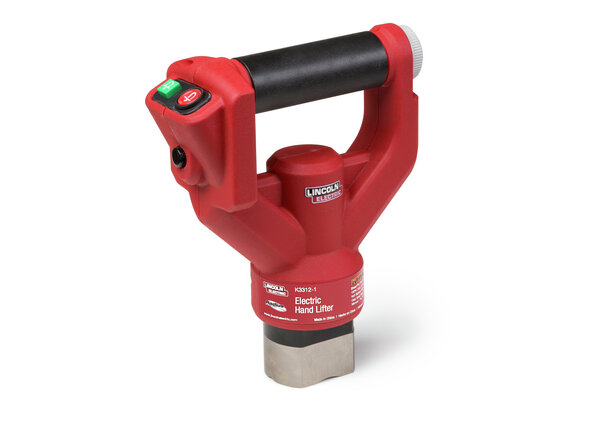 Metalworking Angle and Lifting Devices with On/Off Magnetic Fields
Lincoln Electric magnetic fixturing tools can be used to position steel for tacking or lifting sheet steel at the work table. Make your workplace safe by minimizing hand contact with hot or sharp-edged steel.
Fixture models - Intended for different material thickness or applications.
Easy operation - A 1/2 turn of the knob turns the magnet completely on or off for precise part positioning, part removal, or tool cleaning.
Quick set-up - Easy to use and sets up in seconds.
Compact and lightweight - Great for tight spaces.
Multi-angle surface - Makes it easy to position on flat or round stock.
Features
Cordless electric hand lifter.
Safety feature: battery power on light, blinking light if battery needs recharging.
Designed for small steel part handling and removing parts from burn tables.
Internal 4 volt rechargeable battery and charger included.
Push button battery power operation for ease of use. Easily positioned on flat or round stock.
Service Information
Documentation