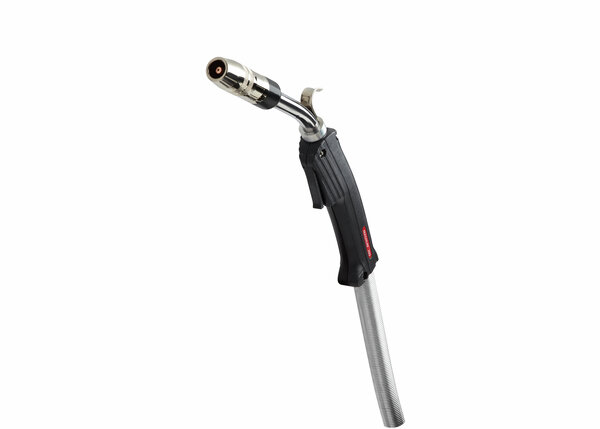 The Magnum® PRO AL Push Gun is a cost effective solution for welding 3/64"-1/16" aluminum wire over distances up to 10 ft. This welding gun solution was designed with the soft wire in mind, and includes the proper expendables to ensure premium performance for the recommended applications.
Features
Superior Push Feeding - Smooth feeding of larger diameter aluminum wire from the feeder to the work piece for up to 10 feet. The rigid liner is designed to minimize resistance of the wire to prevent feeding issues.
Cost Effective Solution - Low cost aluminum welding solution for short distance applications.
Premium Expendable Performance - Lincoln Electric's long-lasting Magnum PRO expendables are designed with welding arc performance in mind. Using Magnum PRO expendables results in more time welding and less time wasted.
Lightweight Aluminum Welding - Our Curve™ handle is lightweight and balanced, providing a comfortable grip to reduce fatigue.