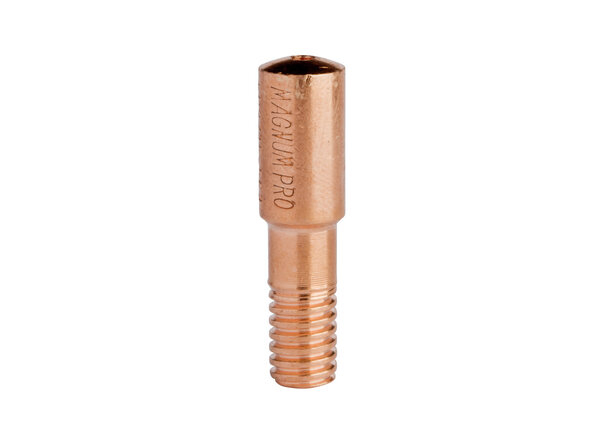 Magnum® PRO Copper Plus™ Contact Tips are designed with welding in mind. Their increased copper content and Anti-Seize™ Threading provide increased lifespan resulting in more time welding and less downtime.
Features
Copper Plus® - Larger diameter allows for increased copper content in each contact tip. The added copper disperses heat and keeps the tip cooler, longer.
Anti-Seize™ Threading – The thread on Magnum® PRO contact tips are designed to prevent the tip from melting, fusing, and seizing in the diffuser.
Complete Product Portfolio – Magnum® PRO Copper Plus® contact tips come in all shapes and sizes. There are options for any application and configuration.